8 Ways to Share Social Beats Campaigns
Posted on Dec 18, 2017
0 Comments
Social Beats is a type of campaign you can use as a Snips influencer to promote music, podcasts, and other audio content. Not a music influencer? Great! Snipping songs can be an unexpected and entertaining way to engage with your followers. To learn more about how Social Beats work and how it can benefit you, read our first Social Beats blog. Here are some great ways you can use Social Beats to create meaningful, monetized engagement.
Sharing the love of music can help you establish a personal connection with your followers. Supplementing original content with Social Beats will buy you more time to work on projects you really care about, but you can also embed songs and videos into blog posts as discussion points. Some topics that pair especially well with music are social justice causes, themed recipes, workouts, beauty and fashion looks, or any activity that needs a soundtrack! And there's a lot more exclusive content on Apple Music that has nothing to do with music.
1. Establish an Emotional Connection
Music has a unique ability to conjure emotions, conveying a lot of meaning in a very short time. Pair songs that motivate and inspire you with positive messages to create a feeling of authenticity with your followers. Songs like Kesha's "Learn to Let Go" convey a message of personal growth, while Mick Jagger's "Gotta Get a Grip" speaks to larger political movements. Musicians work hard to connect with their fans emotionally, so sharing songs by artists you admire can help you connect with your own followers.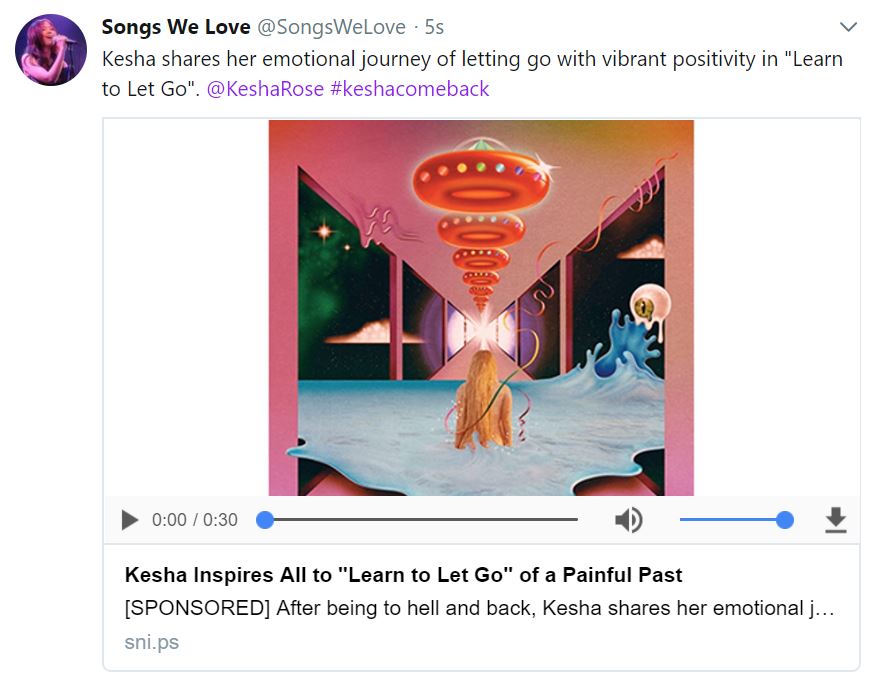 2. Build Your Brand
Associating yourself with specific songs and artists will shape your persona as an influencer. Capitalize on that oddly specific hit song that speaks directly to your niche by sharing it along with a few words pointing out why it's relevant. Geographically focused influencers might share songs that focus on their city or region like "Havana" by Camila Cabello, and "No Roots" by Alice Merton is perfect for travel blogs.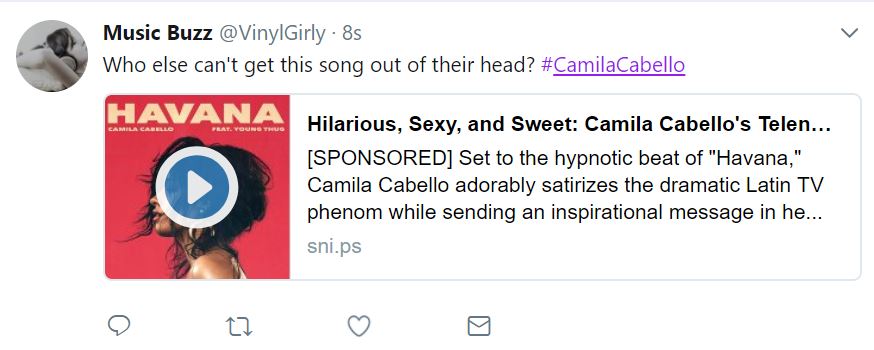 3. Bring Your Blog to Life
What do you listen to while you do your thing? Whether you enjoy gardening, decorating, or meditation, use Social Beats to set the mood. Beauty bloggers, what do you listen to while primping? Apple Music is now compatible with the Apple Watch and its workout tracking features, so this will drive acquisitions and engagement, especially for fitness influencers. Giving your fans something to interact with in real life will keep them coming back for more.

4. Pair Music with Other Content
This may be the most exciting way to use Social Beats. Curate music that complements your own original content or use music as inspiration for new projects. For example, pair a playlist for a specific type of cuisine, cocktails, or wine with recipes or reviews. Share albums with artist-inspired hair, makeup, and fashion looks. Craft a playlist tailored to a specific workout routine. Whatever your area of expertise, incorporating music is a simple way to spice it up and generate creative ideas. This works especially well with Snips Collections. I added this Christmas song to my Collection because it's perfect to listen to while you bake for the holidays.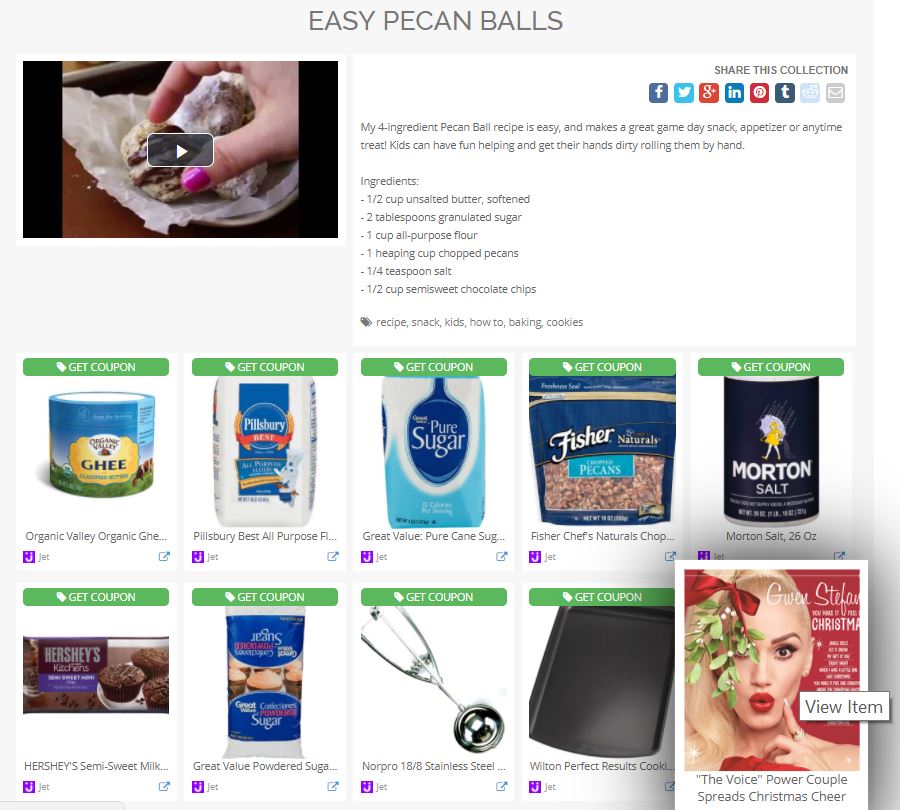 5. Add Social Beats to Snips Collections
After you have monetized a photo or video with Snips Collections, add a Social Beats link to the collection by simply snipping the Social Beats campaign, then clicking the "Add to Collection" button. Your live Collections will come up, and you can select which one to add it to. This is useful if you would like to link to a song used in a Youtube video, an artist-inspired look, or a look featuring items from a musical artist's fashion line. For fashion bloggers, add whatever song you were listening to during your photoshoot in your Collection.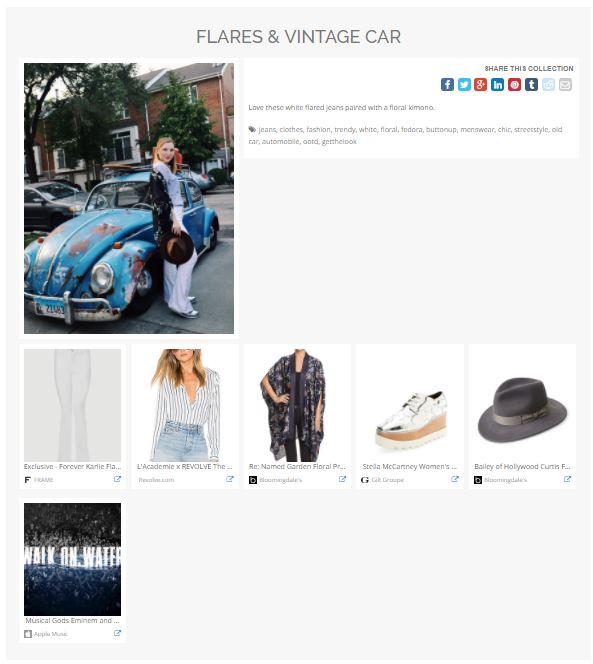 6. Tag Trending/Emerging Artists and Hashtags
Breaking entertainment news and discovering new music with Social Beats campaigns are great ways to get shares or retweets and comments, which are essential on Facebook and Twitter. This will build your credibility as a source of information and create a sense of community with your fans over time as they discuss your content.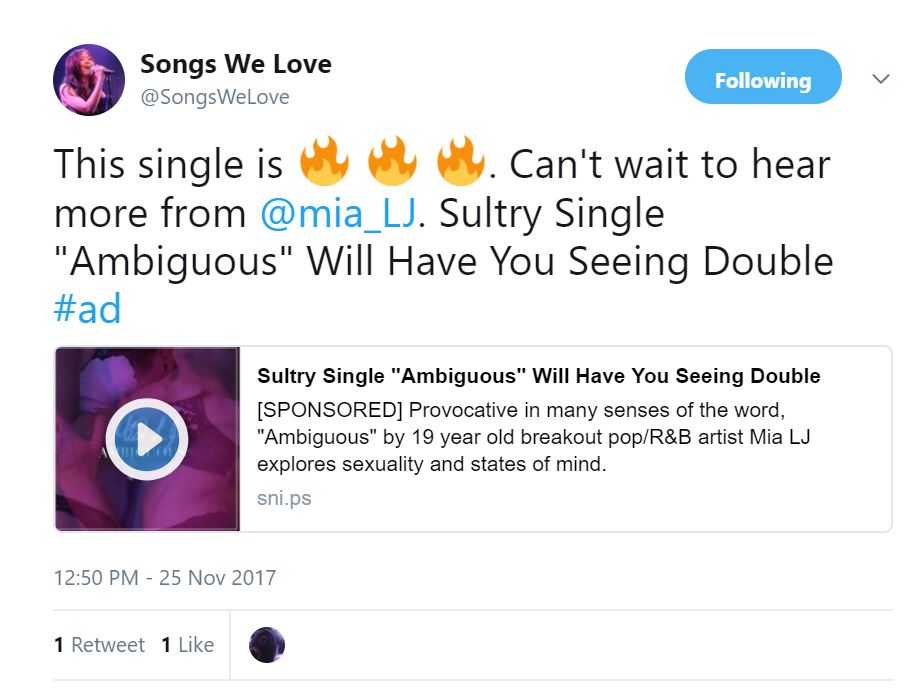 7. Boost Engagement with Videos on Instagram
Instagram has a much higher rate of engagement with videos compared to other networks and kinds of media. According to L2, in Q1 of 2017, Instagram had 16% video engagement compared to Facebook's 1.5% and YouTube's 0.3%. Social Beats feature a 30 second preview of the song with an image of the album art, so make sure to prioritize these on Instagram for maximum engagement. This new Selena Gomez song got a lot of engagements on our Instagram since our followers could easily listen to the song.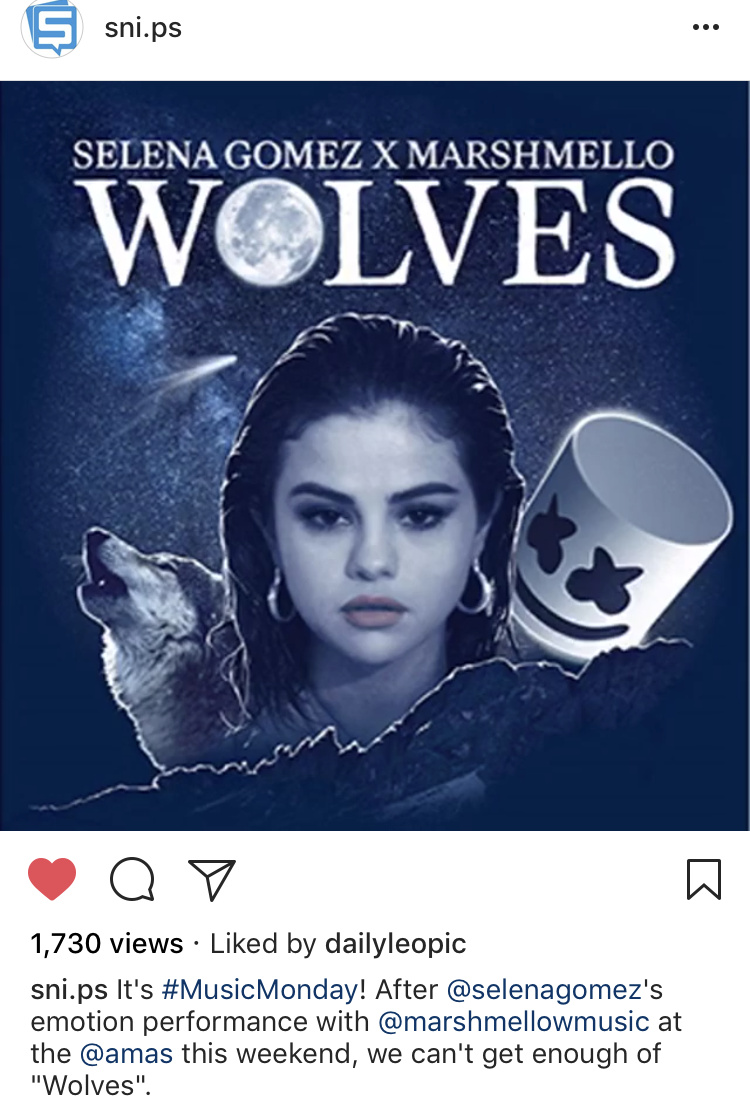 8. Review Music, Documentaries, and Podcasts
Mini reviews are a quick source of original content for social media that can be monetized and monitored with Social Beats. Reviewing music and other media helps build your authority as an expert, and you can use this as an opportunity to learn by reviewing documentaries and podcasts. Social Beats are also available as an HTML embed card that can easily be pasted into your blog.
There you go, 8 simple ways to share Snips Social Beats campaigns with your followers! Start snipping these live Social Beats campaigns today.