Monetize Your Content with Snips Collections
Posted on Dec 24, 2017
0 Comments
While trends in influencer marketing are in their first stages of evolution, statistics on ecommerce and online shopping show great opportunity for influencers to capitalize on consumer preferences.
Social media is undoubtedly the territory of the influencer, and according to a 2017 BigCommerce survey, 51% of Millennials and 36% of Gen Xers would be likely to make a purchase over social media. The same survey found that online shoppers want products to be brought to life with images (78%) and product reviews (69%).
Now influencers can curate products for their fans to shop, meeting the demand for multimedia shopping on social media via Snips Collections. This new marketplace is a unique way for social fans to shop their favorite influencer's photos, videos and YouTube channels.
Why Use Snips Collections
Bringing the marketplace to your followers' social media feeds pinpoints a critical intersection between their interests, online shopping habits and trust in your expertise as an influencer. Snips Collections gives you complete control of this process, helping you maintain transparency with your followers and opening up infinite creative possibilities.
Online shopping trends have shown that consumers gravitate to marketplaces, where the shopper's interests are top priority, compared to other channels. In 2016, product searches were started 35% of the time at third-party marketplaces like Amazon, ahead of retailers' channels at 31% and search engines at 15%. (UPS and comScore)
Serious influencers must prove the effectiveness of their campaigns, since access to social media and content creation technology has created a market in which anyone can amass a social media following with enough time and effort. Standing out to potential partner brands and discerning followers requires proof that you are indeed influential and can drive measurable action. Snips Collections gives you the tools and the data to influence, sell, and accurately quantify the success of your campaigns.
Create & Share Snips Collections
To get started, make your own shoppable Collection on Snips to share your favorite outfits, recipes, home decor, books, music, and much more with your social media followers. View our short tutorial embedded below for step-by-step instructions.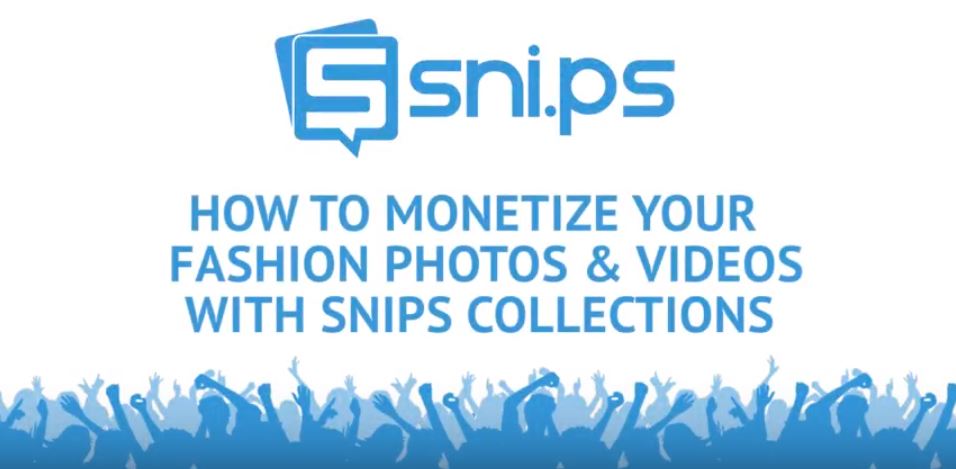 Snips Collections are shareable across all social media and other channels, as long as you can include the link and image. They can even be embedded into your website, email or mobile app. Instagram is a great place to share your Collection. For example, by posting an image of your Collection with a link in your bio, you can drive your IG followers to shop your favorite items. Influencers with over 10k followers and registered as a business account can add a clickable "swipe up" link by posting images of Collections in an Instagram Story.
Collections Look and Feel
When you share your Snips Collection it will appear in your fans' news feeds as a preview of your uploaded photo or video. Your followers can easily shop your tagged products and go directly to the site to purchase. The beauty of this marketplace is that you can mix and match millions of products from top brands and retailers in our database of shoppable items. Current coupons and promotions are automatically attached to the items in your Collection, so you'll receive even more love from your fans!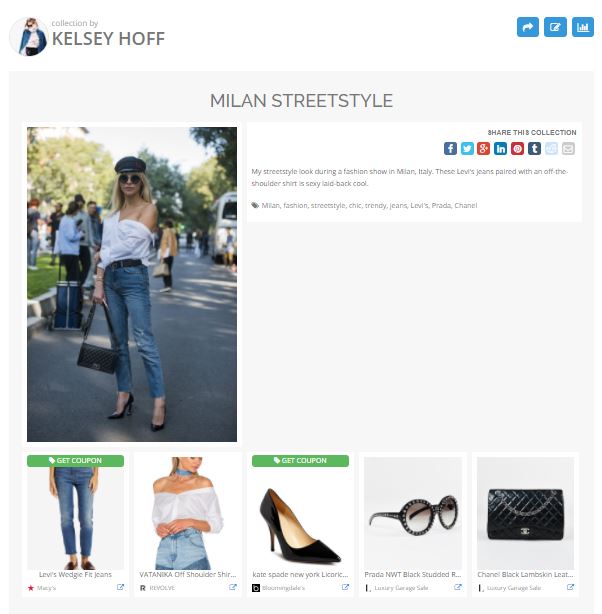 As your fans engage with your Collections, you can track impressions, sales conversions and revenue for individual Collections and items with Social Insights along with more real-time analytics, deep insights and audience demographics.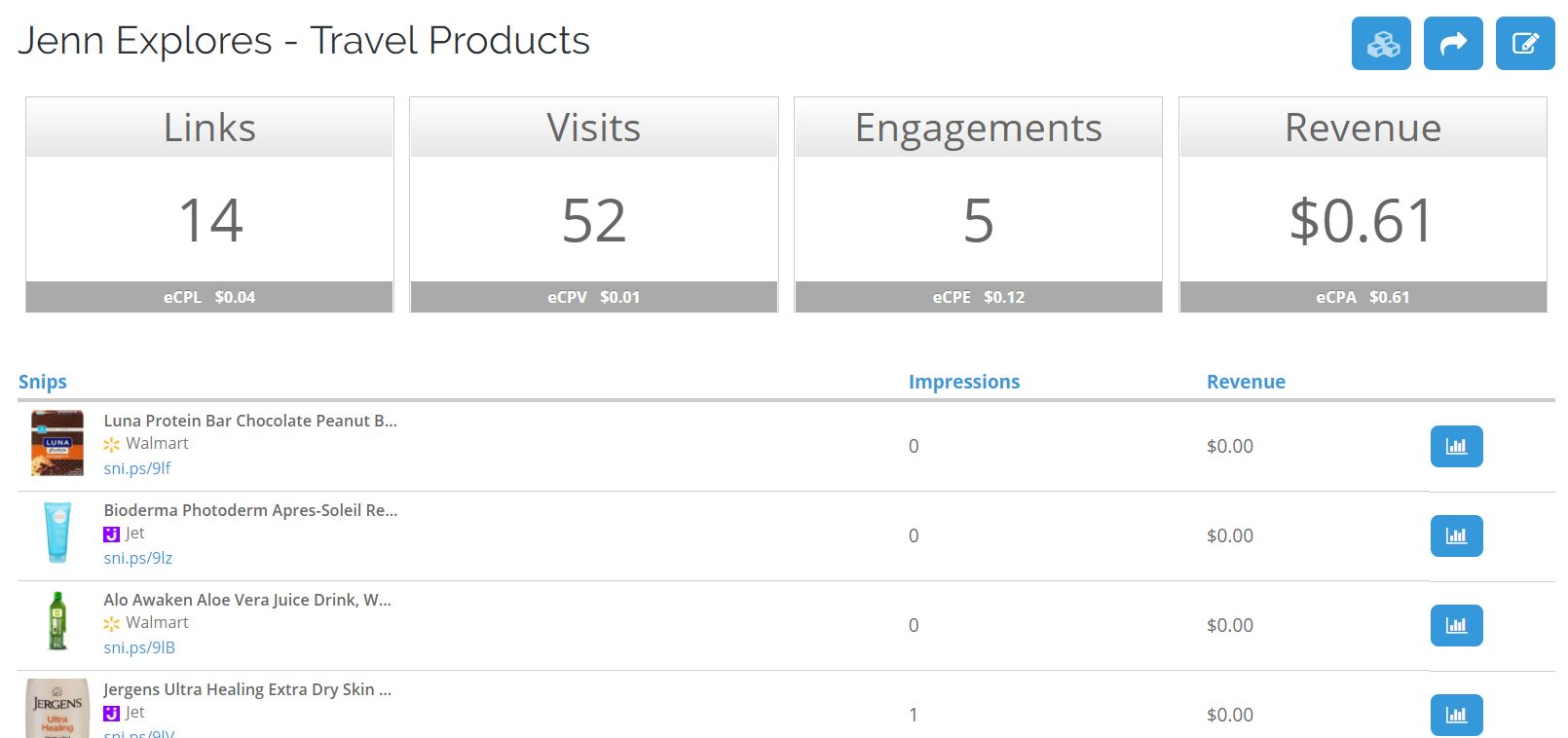 Once you have shared your Collection with your followers, you can view the statistics behind your Collection by clicking the "Statistics" button. Here you can see the number of items in your Collection, times your Collection was visited, engagements, and your total revenue. This easy dashboard lets you see all your progress in one page and helps you keep track of your earnings.
And That's It!
Snips Collections are awesome for sharing recipes, DIY projects, makeup tutorials and fashionable outfits. Any kind of influencer can create a unique Collection to monetize their content; the ideas are endless! Now you're able to provide the online shopping experience your fans will love and measure your success with accurate and easy-to-understand analytics.
Click here to view and start sharing Collections by other Snips influencers.