5 Most Effective and Innovative Influencer Campaigns in 2017
Posted on Jan 05, 2018
0 Comments
Influencer Marketing is the next big thing that is taking over the business world as we know it. Marketing in 2017 was filled with everyday people that happen to have thousands or millions of followers on social media who are being used to influence potential buyers.
Influencer marketing isn't limited to individuals; as a matter of fact, corporations and successful companies are hopping on board with this prominent new marketing strategy, Microsoft Office included.
These are the 5 most successful and creative influencer campaigns in 2017 that you should pay attention to.
1. Microsoft Office and National Geographic's Dream Team
Microsoft Office and National Geographic, an unlikely team, rallied for support around a worthy cause—International Women's Day. Microsoft interviewed young girls who shared their desires to change the world. These young women worked as influencers to promote the latest Microsoft technology.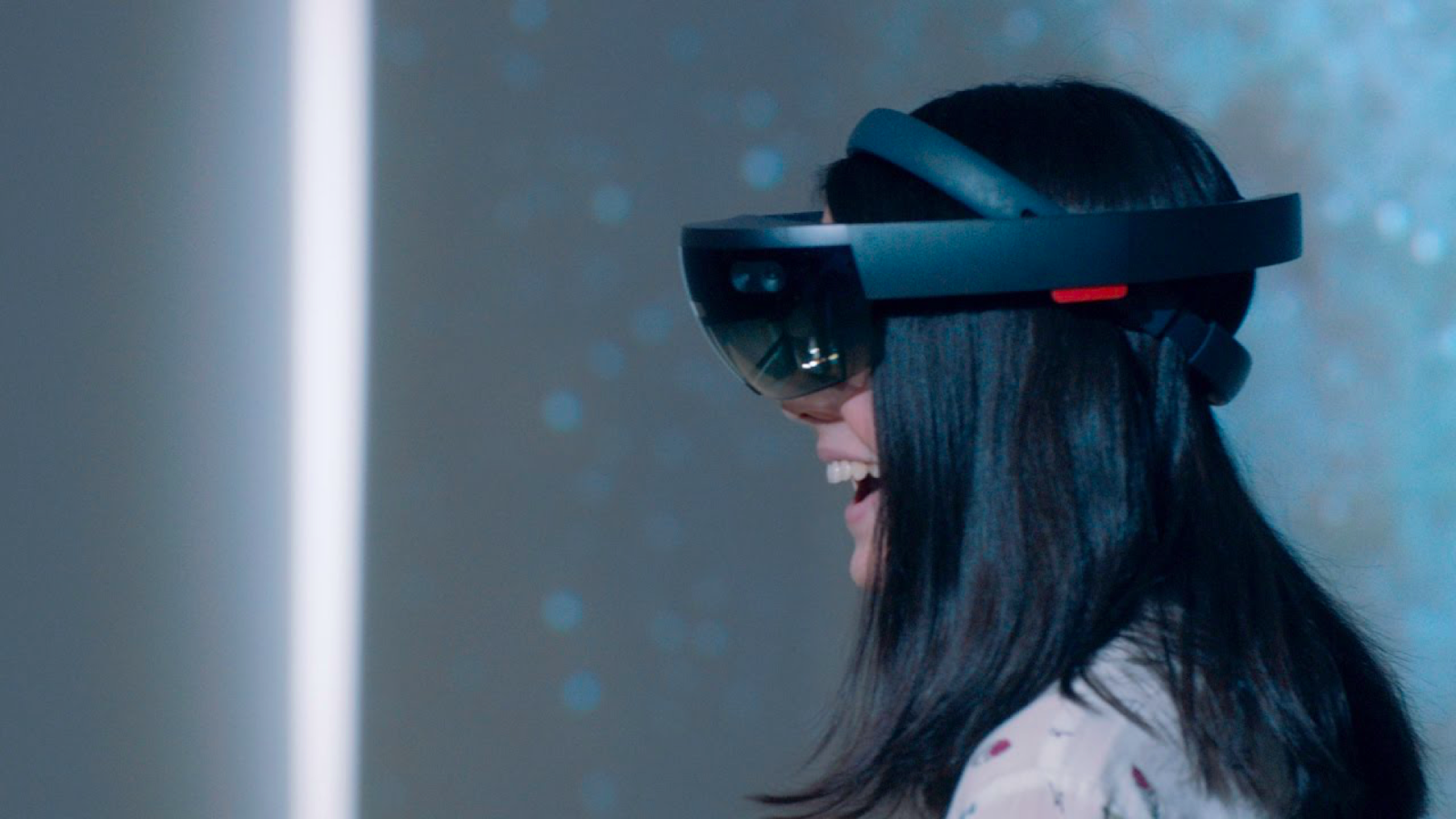 Image Source: Microsoft
Microsoft released a heart wrenching video for the campaign. They also teamed up with National Geographic adventure photographers to foster brand sentiment and encourage girls to pursue STEM careers. National Geographic posted pictures with captions featuring prominent female scientists or adventurers who served as examples for young girls.
A large part of Microsoft's success is attributable to its strategic alignment of campaign messaging and the use of an international holiday. The relevant content was contributed to an already existing conversation in order to maximize the company's impact. Microsoft effectively showed these influencers what challenges they will face, but also inspired them to chase their dreams and change the world to #makewhatsnext.
2. Daniel Wellington's Beautiful Watches on Beautiful People
If you're on Instagram, you're bound to have seen the suave Daniel Wellington watch pictures somewhere along your Explore section. The pictures feature beautiful people in beautiful places wearing a beautiful product. Simple as that. Instagram influencers capture themselves in their coveted lifestyles, wearing a watch that reflects the alluring settings in which they thrive.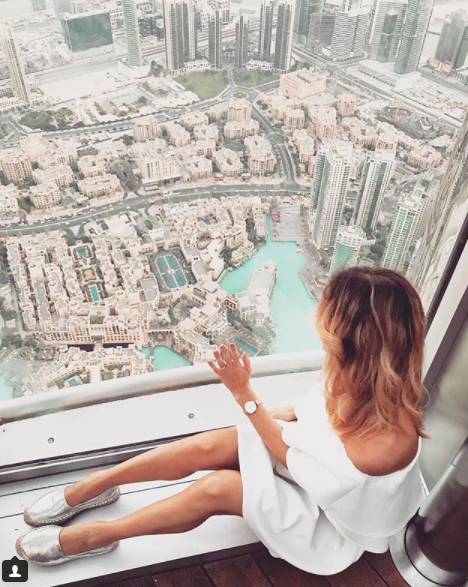 Image Source: Daniel Wellington
In 2011, the Swedish startup was funded with just $15,000 in capital. By 2014, Daniel Wellington sold its millionth watch. By 2015, the company earned $220 million in revenue—a 214% increase in profits from the previous year. The numbers don't lie. Daniel Wellington's strategy is simple and effective: work closely with influencers to market a successful product.
Head honchos such as Kendall Jenner are being paid big bucks for endorsing Daniel Wellington's product, whilst everyday influencers are rewarded with a public recognition on the company's Instagram account, and possibly, if it's a superb shot, a free watch. Influencers are provided with promo codes to share with followers, earning revenue from the purchases made from their individual codes. Daniel Wellington is able to track which influencers make the most profit, and continues working with the most successful of the bunch.
3. Sprint Shows How Their Influencers #LiveUnlimited
Sprint underwent an iconic American turnaround and is making purposeful strides in the mobile connectivity industry. The company has been proactive with their new #LiveUnlimited campaign, which is created with the influencers they scope out who have values that fit their existing campaign goals. Sprint collaborated between its US and Latin teams to recruit hilarious YouTubers like Lele Pons and Gerard Adams to promote their unlimited data offering.


Image Source: Sprint
Lele featured a video on her instagram promoting Sprint's #LiveUnlimited campaign showcasing all the stars with their individuality. What makes Sprint's influencer marketing adaptation so successful is their organic embrace of the influencers they chose. The company doesn't force their influencers into acting a certain role, rather, Sprint embraces their personal narratives and weaves them into its story by explaining how the influencers #LiveUnlimited.
4. Glossier Turns Their Customers Into Influencers
Glossier is all about "laying the foundation for a beauty movement that celebrates real girls, in real life." This beauty brand believes in authenticity and natural glam. The company originally got their start on social media, so it's only fitting that they pay their loyal followers back by making them their influencers. Every customer possesses the potential to influence prospective Glossiers and increase the hype surrounding its products.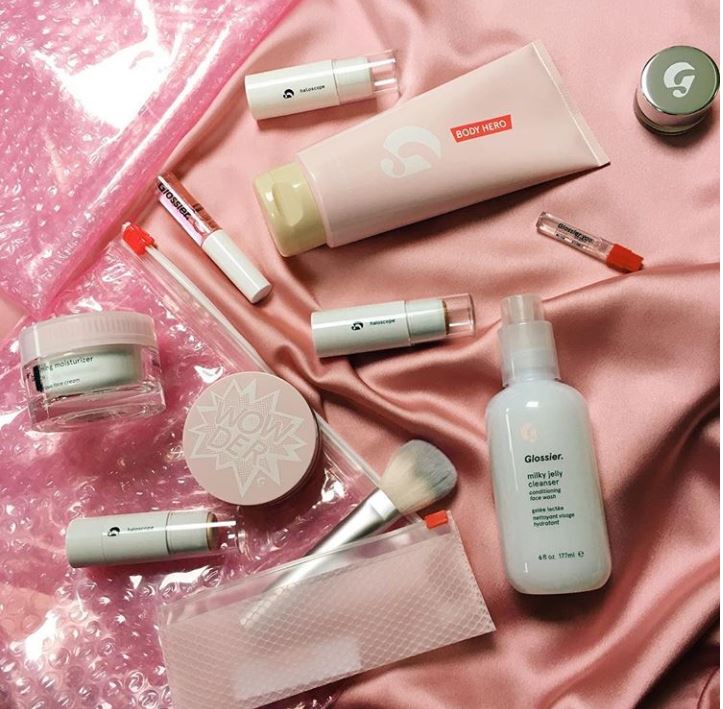 Image Source: Abby
With its referral program in place, working like an influencer marketing campaign, Glossier's customers are rewarded with money incentives from the referrals shared over social media. These influencers share their referral code with original images of their new Glossier products. Glossier's products come in aesthetically-pleasing and trendy packaging, which makes it that much easier to sell. These user-generated posts, reviews, and blogs stem from its loyal fan base and help the company go viral, in an oh-so trendy way.
5. Revolve Treats Bloggers to Exotic Places
The LA-based ecommerce retailer Revolve has a unique initiative—rewarding top influencers with trips to exotic locations, spurred by the hashtag #RevolveAroundTheWorld. Influencers are caught on camera wearing Revolve clothing, and the experiences are shared on social media for all to live vicariously through.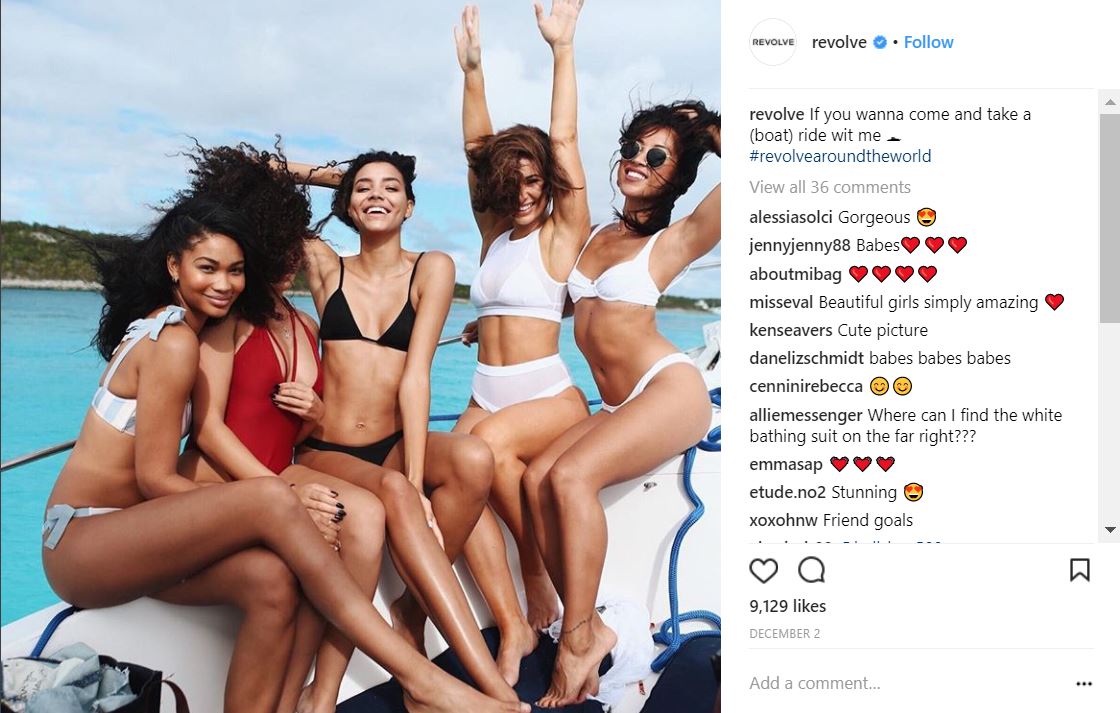 Image Source: Revolve
Why does it work? Just ask yourself, would you ever turn down a free vacation with free clothes… exactly. It's effective too, reportedly 53% of women who view these campaigns on social media go on to buy clothing from Revolve. They have perfectly tackled their niche fashion blogger market, along with all their Instagram followers.
Revolve doesn't only specialize in fabulous getaways; they throw wild parties for certain special people in the industry. The company utilized Coachella as a celebratory event, capitalizing on the conglomeration of music and fashion fanatics, and deeming it a worthy cause for #RevolveFestival.
Take Notes from These Brands
These successful influencer marketing campaigns go to show how the right influencer, social channels, creativity, and reporting can make or break a brand. It also proves that not all influencer marketing strategies have to involve big name celebrities or a giant budget. At Snips, we can manage your campaigns from start to finish or anywhere in between to help you reach your influencer marketing goals.