10 Micro-Influencers to Watch in 2018
Posted on Jan 23, 2018
0 Comments
Terms like "micro-influencer" or "power middle" influencer are becoming more widely used to describe social media influencers in the 10k-100k follower range. These influencers offer the best combination of engagement and broad reach, with engagements that exceed influencers with large followings. A study from Makerly made quite a buzz in 2017 with its finding that Instagram users with less than 1,000 followers generate comments about 0.5% of the time, compared to 0.04% for those with 10M+ followers – a difference of nearly 13 times.
Clearly micro-influencers are offering their small communities of fans something that mega-celebrities and corporate social media aren't. Many micro-influencers pledge to only endorse products they would actually buy for themselves. The 10 small-scale stars listed here each have a thriving rapport with their fans, so the brands they work with get more impressions for their advertising dollars. Let's take a look at some of the unique ways these 10 micro-influencers reach their audiences.
1. Liz Della Croce
Liz shares healthy family-friendly recipes, travel guides and her experiences raising boys on her blog The Lemon Bowl. Hailing from Grand Rapids, MI, and an awesome Snips influencer, boasting 30.5k followers on Instagram. Liz's website states that she "enjoys working with national brands she feels passionate about," including Sunkist, Sabra, Stonyfield and Bob's Red Mill. She does cooking segments on local NBC and ABC affiliates, and her recipes and photography have been featured on the cover of print and online magazines such as Cosmopolitan, the Food Network Blog, The Huffington Post, TODAY Food and more. Her recipes are easy to navigate with tags indicating vegan, gluten free, paleo, etc.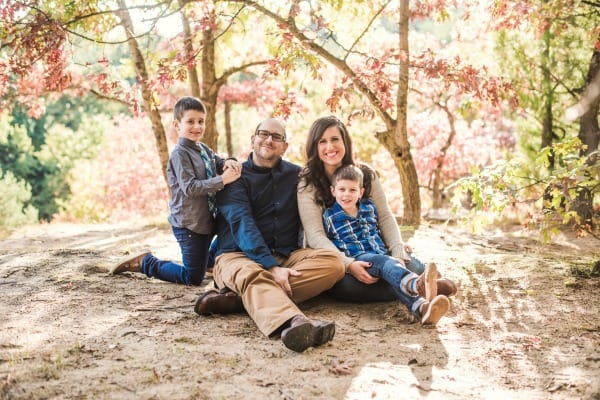 Blog:The Lemon Bowl
Instagram:The Lemon Bowl
2. Ruben and Rachel
This duo are the globetrotting power couple behind Gamintraveler, the travel blog and Instagram following they built to 107k followers from the ground up. While this is over the 100k mark, their photos and written content have the authenticity social fans crave from micro-influencers. A quick scroll through their Instagram shows Ruben, Rachel and sometimes her son Han relaxing and exploring in gorgeous landscapes and ocean scenes. Their blog content shows true passion for the travel-savvy lifestyle, with travel guides on "What to Do, Where to Sleep," interviews with other digital nomads from around the world, top travel lists and reviews on all kinds of resorts, experiences and gear. Gamintraveler was officially born in 2016, so Ruben and Rachel are sure to be adventuring for years to come.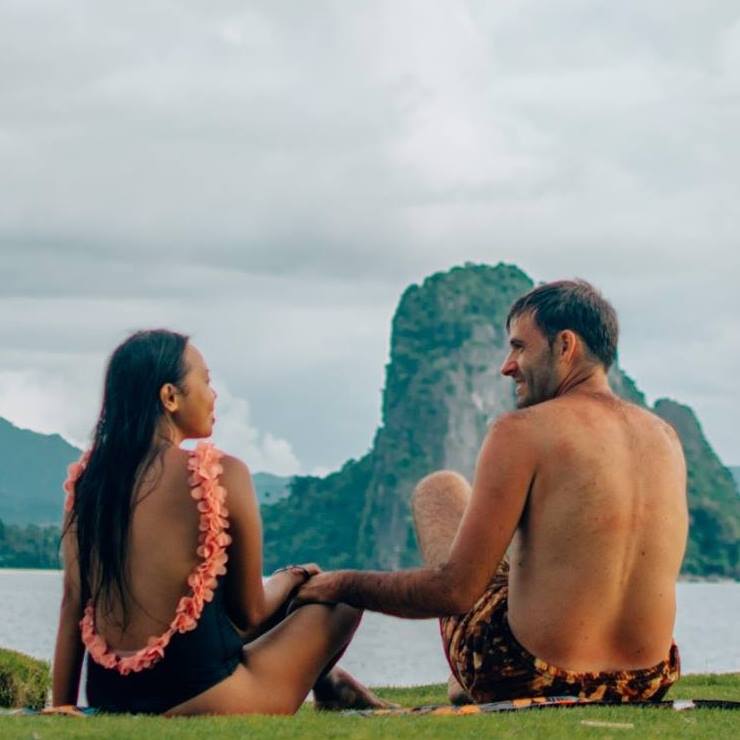 Blog:Gamintraveler
Instagram:Gamintraveler
3. Laura Ellner
Laura pairs her chic fashion looks with inspirational quotes, creating a story in pictures that comes across as very personal and authentic. Living in Los Angeles, there is no shortage of gorgeous backdrops and fun things to do. In addition to her blog On the Racks, Laura founded her own marketing collective, Unracked, and is a leader among influencers. Of her journeys in professional blogging and sobriety, Laura states that On the Racks "went from whiskey on the rocks to La Croix in a champagne flute. Sober, but still spicy and style-focused." She tags brands here and there, but also explains how certain products are useful in her own life for a very subtle marketing approach. Laura plans on including more travel posts and guides in 2018 to grow more engaged with her followers, stating that "I look forward to working with young, under the radar brands I really believe in so that I can deliver content that is exciting and unique, with a fun discovery component."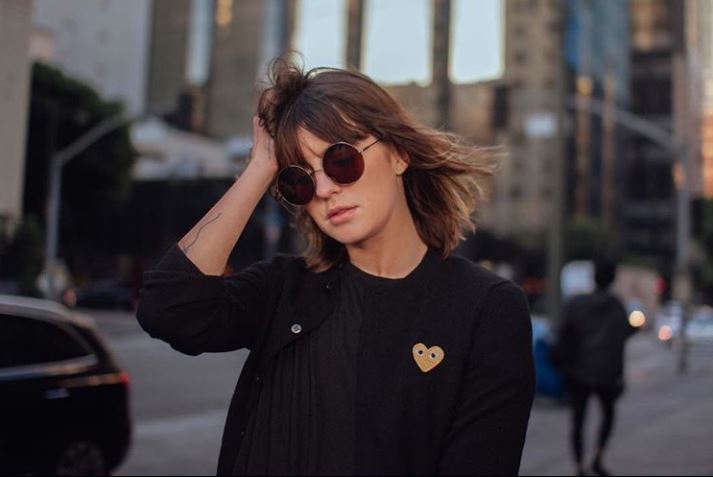 Blog:On The Racks
Instagram:On The Racks
4. Jenn Haskins
Jenn is only one half of this influencer duo; the other is her Shiba Inu, Rigby. A versatile influencer who has partnered with brands such as CVS, Clinique, Fossil and H&M to create fashion, beauty, and lifestyle content, Jenn has our human needs covered while Rigby is happy to taste-test Vita Bones and try out the latest BarkBox. The Hello Rigby Instagram is loaded with reviews of cool new products and pretty pictures in laid-back Seattle locales. Together, they share tips and reviews on living a budget-friendly mid century lifestyle while promoting contests and giveaways for their fans. Jenn's goals for 2018 are to build more long-term brand relationships and get back to her original blogging goals: "to build community and inspire other women to look and feel their best, whether that means getting out of their comfort zone with an outfit or traveling to a place they'd never heard of before."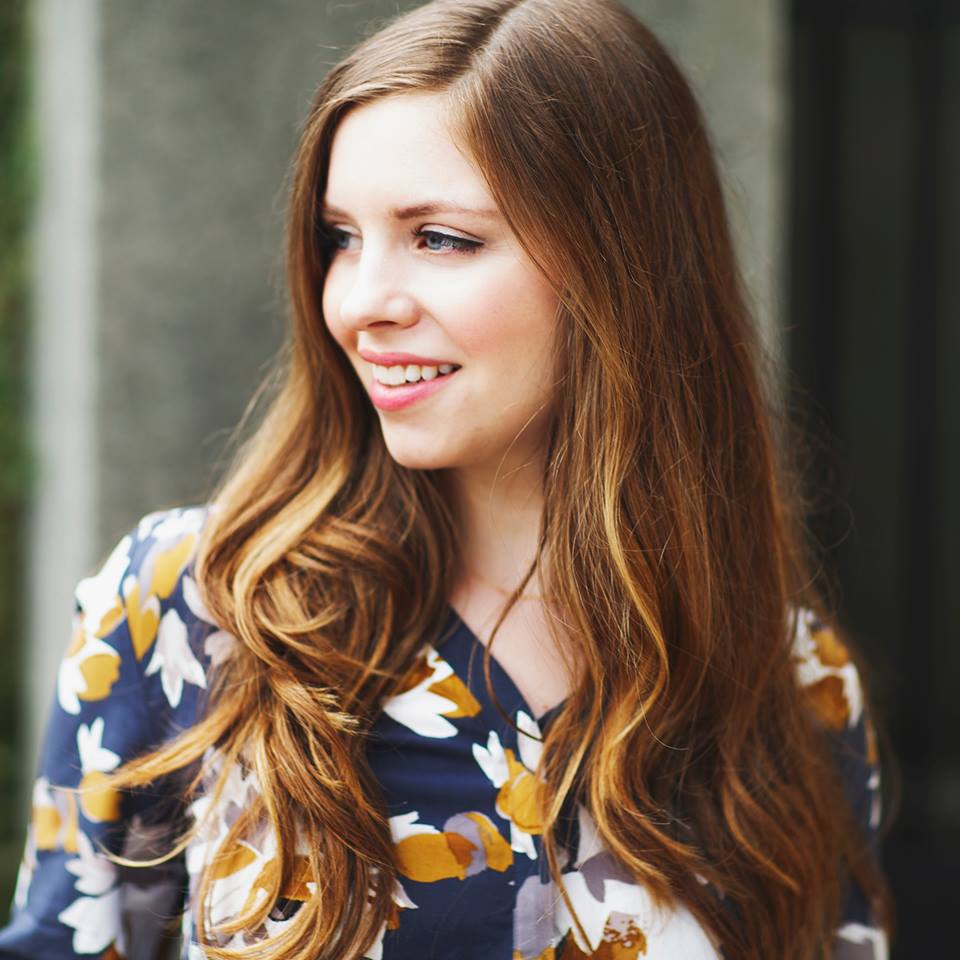 Blog:Hello Rigby
Instagram:Hello Rigby
5. Jenny Temcio
Jenny's blog Jenny at Dapperhouse covers a lot of territory, from parenting advice to health and fitness, travel, DIY, shopping, recipes, beauty, and more. Since donating one of her kidneys to her husband in 2014, Jenny has learned that "cherishing friends and family takes priority over everything." Active on Facebook, Instagram, and Pinterest, Jenny's posts often have an instructional tone, with directions on how to use products, make crafts and recipes, or plan a healthy diet. Jenny and her family participate in lots of kidney health awareness events and when they're not adventuring around Chicago, their favorite vacation spot is in Arizona, where Jenny grew up.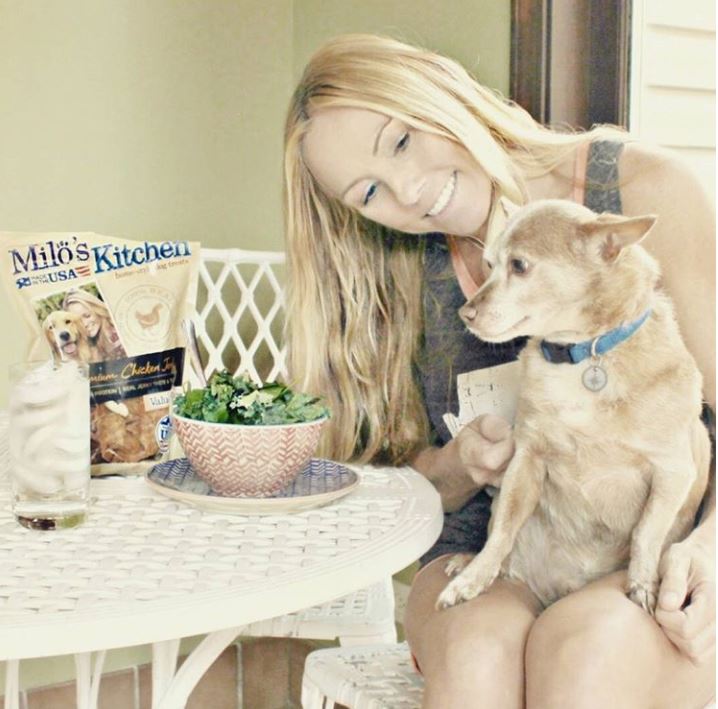 Blog:Jenny at Dapperhouse
Instagram:Jenny at Dapperhouse
6. Atsuna Matsui
Atsuna is an LA-based fashion, beauty and travel YouTuber who isn't afraid to try intense treatments like lash perms, Invisalign, and Lasik eye surgery--and share her experiences. With a background in the visual arts, her photos, videos, and web design are always on point. Atsuna's video reviews are filmed in her home with a one-on-one personal feel, and edited to professional quality. Her impressive client list includes Nordstrom, Macy's, Dior, Puma, MAC, Bose, FURLA, G-Star Raw, Sexy Hair, InStyle, Godiva, Target, Pop Sugar, Motorola, and more. She has the formula of approachability, style, and professionalism down to a science.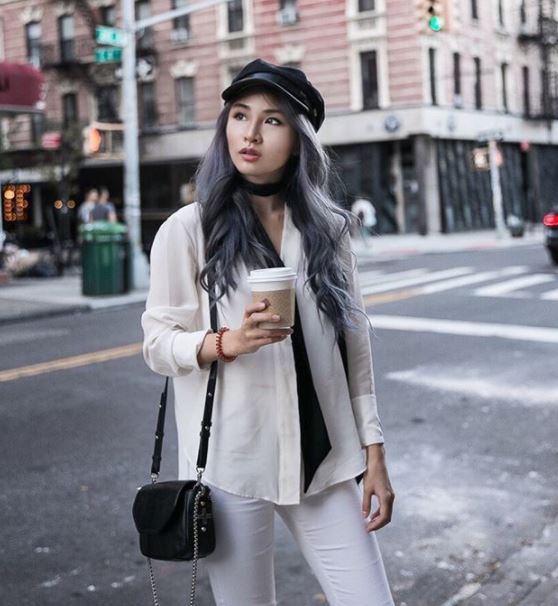 Blog:Atsuna Matsui
Instagram:Atsuna Matsui
YouTube:Atsuna Matsui
7. Sarah Jane Parker
Sarah combines her passions for fitness and allergen-free cooking in her blog The Fit Cookie. Besides her experience as a food allergy mom, Sarah also has extensive training as an ACSM Certified Personal Trainer, Zumba Instructor, and all-around health and fitness expert. She has been featured in tons of articles, interviews, videos, and blogs across the web, and she meticulously catalogues her ideas on Pinterest. On her sponsored blog content: "I feel pretty good about the amount of sponsored posts I'm doing, so my goal is to keep going with that 1-3x a month sponsored blog posts throughout the year." She works with healthy food brands like Bob's Red Mill and Stretch Island Fruit Co, and she's an ambassador for Fitfluential and Sweat Pink. Sarah's posts are for those who are serious about getting fit--and having fun. Sarah's goals for 2018 is to continue growing her blog and travel with her family.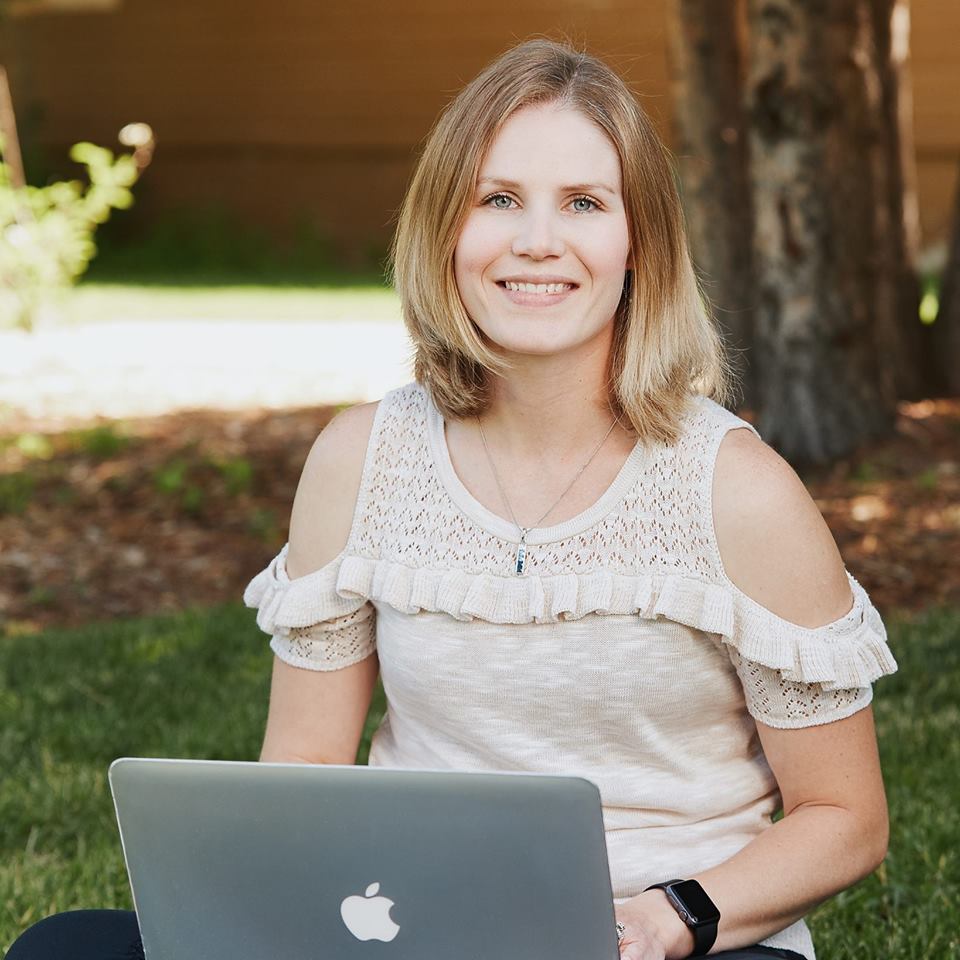 Blog:The Fit Cookie
Instagram:The Fit Cookie
Pinterest:The Fit Cookie
8. Caroline Taft
Caroline is a self-proclaimed "culinary creative," known to her followers as The Brazen Gourmand. She uses her photography skills to explore culture through food and share her interesting food and drink finds with her followers. Her position as a U.S. Army Reserves Intelligence Officer comes with opportunities to travel all over the globe and the U.S., so Caroline partners with tourism boards, hotels, restaurants, chefs and brands to create sponsored content from her experiences, such as travel guides, original recipes, product reviews and endorsements. Attending food festivals and conventions large and small like Chicago Gourmet, Oyster Fest and Culinary Fight Club, The Brazen Gourmand is the influencer to follow for the scoop on foodie trends.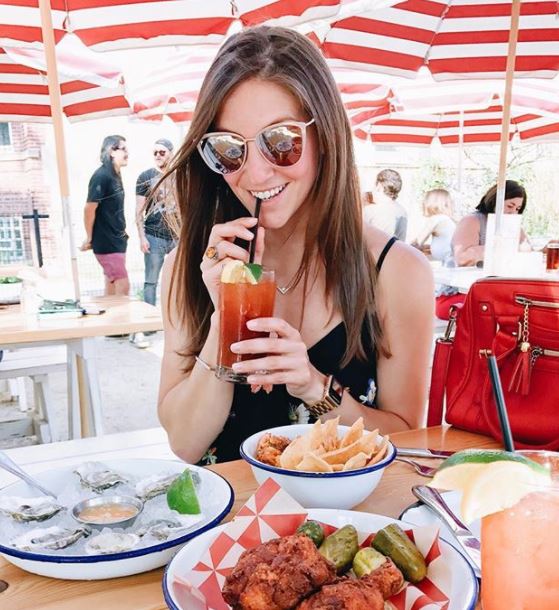 Blog:The Brazen Gourmand
Instagram:The Brazen Gourmand
9. Jessica Franklin
Jessica is a beauty, fashion, and travel blogger of Hey GorJess in New York City with a constant goal that "women of all ages, races and walks of life will be encouraged to love themselves for who they are." She shares tutorial videos, product reviews, fashion photos, and more to show women how to care for their natural hair, get a flawless makeup look on a budget, and express their own personal style. Her travels include the Afro Punk festival in South Africa, the NAACP Image Awards, the Fenty Beauty launch (where she met Rihanna!) and vacations in Cartagena De Indias, Colombia and Saint-François, Guadeloupe. She has been featured online in Elle, Essence, Teen Vogue, Bustle, and in print at Glamour Magazine. Her positive attitude and girl power vibes are contagious!
Blog:Hey GorJess
Instagram:Hey GorJess
10. Victoria Valchev
Victoria's Instagram and blog Summit Ambition contain one unbelievable postcard photo after another, featuring Victoria climbing mountains, skiing, hiking, biking, jumping off cliffs, and otherwise adventuring in some of the most beautiful (and terrifying) landscapes on Earth. Most photos are also accompanied by an anecdote about the terrain or the weather conditions that can't be shown in a photo. She hopes to inspire others to live a more active lifestyle with tips, reviews, giveaways and more. Victoria's personality keeps her followers hooked--her ranking system for peaks and trails consists of an adorable 1 to 5 mountain goat emoji system.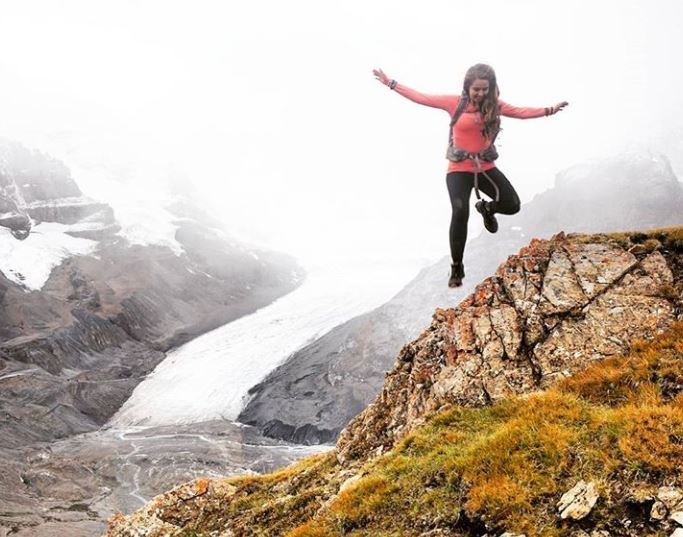 Blog:Summit Ambition
Instagram:Summit Ambition
Your Brand's Best Match
Working with an influencer can be an effective way to raise brand awareness and break into different markets, but choosing an influencer with their own brand of creativity and personality will make your campaigns stand out from the rest. At Snips, we love influencers who work products and experiences into projects they are passionate about. Instead of ads, their posts become works of art with real value to the consumers who interact with them. Follow these ten rising stars to see how their brand partnerships turn into viral content and stories their fans care about.