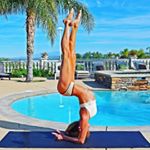 Amazing Vegan Chocolate Chip Cookies
These are the most amazingggggggg vegan chocolate chip cookies! They are also pretty darn healthy! This recipe should make about 2 dozen depending on how much of the batter you eat before they make it to the oven. ;)

Order now on Instacart and have it delivered in 1 hour so you can make it tonight!

Ingredients:
- 2 Cups Almond Flour
- 1/4 Cup Coconut oil (melted)
- 3 Tablespoons Maple Syrup
- 1/4 Teaspoon sea salt
- 1/2 Teaspoon baking soda
- 2 Teaspoons vanilla extract
- 1/2 Cup chocolate chips

Directions:
Set oven to 350 degrees F. Mix all dry ingredients. Mix all wet ingredients in separate bowl. Then mix dry with wet. Add in the chocolate chips. Separate the dough into small balls and place on baking sheet. Allow to bake for 8-10 minutes.

Tips to make these cookies with less calories:
- Replace half of the coconut oil with half of a mashed banana.
- Replace half of the maple syrup with 3 tablespoons of baking stevia.
Get it delivered today!
Order now on

About
Whether you're an occasional Tweeter, avid blogger, or just love to post pictures on Facebook, Sni.ps is simply the coolest influencer network. Now you get paid for the social value you create, just by sharing great content, promoting brands, or running online contests and giveaways.  And with the real-time analytics, it's the perfect tool to help you gauge your audience reach and better understand what appeals to them. Join the Snips influencer network today!