Melon Panzanella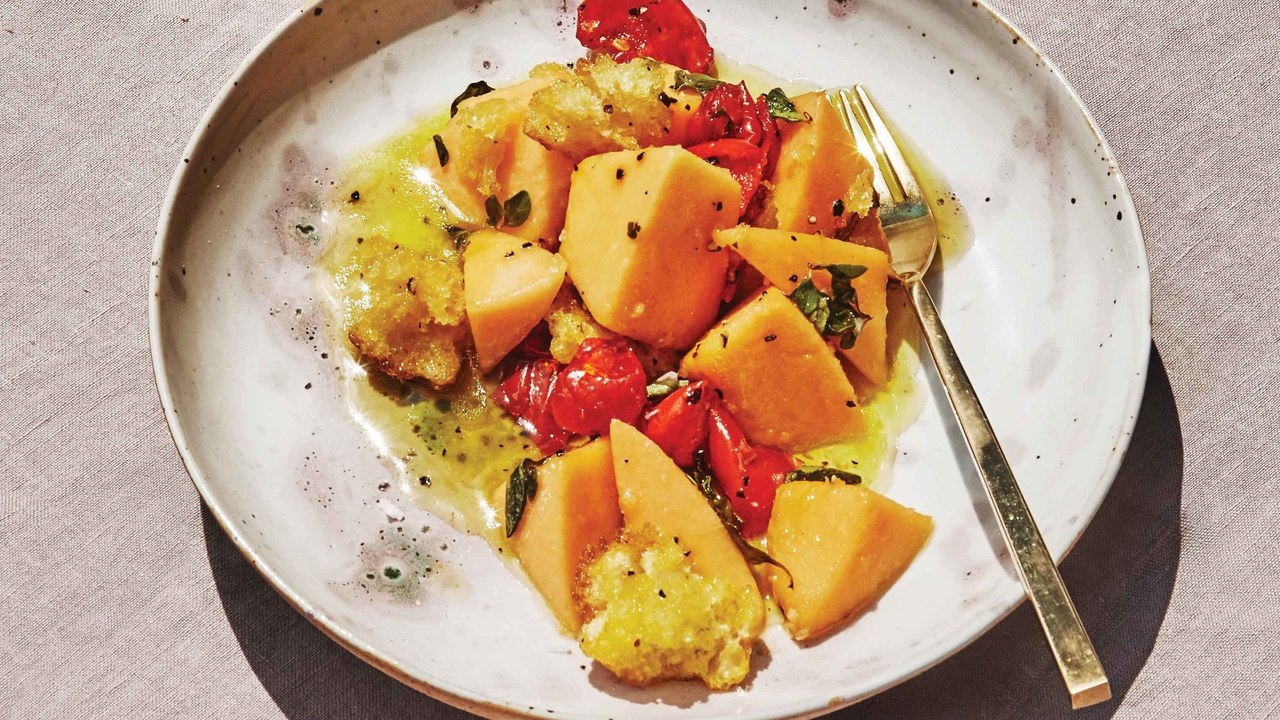 INGREDIENTS
2 thick slices large white country-style bread, cut into 1" pieces (about 5 cups)
¼ cup extra-virgin olive oil
3 Tbsp. white balsamic vinegar
1 cup jarred Peppadew peppers, torn into quarters, plus 1 Tbsp. brine
1 garlic clove, finely grated
1 tsp. finely chopped oregano
Kosher salt
Freshly ground black pepper
½ small juicy ripe cantaloupe (about 1½ lb.), rind and seeds removed, flesh cut into irregular bite-size pieces (about 4 cups)
Flaky sea salt

RECIPE PREPARATION
Preheat oven to 400°. Arrange bread in an even layer on a rimmed baking sheet. Bake until golden and lightly crisped, about 9 minutes; let cool.

Whisk oil, vinegar, brine, garlic, and oregano in a large bowl; season with kosher salt and pepper. Add Peppadews, cantaloupe, and toasted bread and toss to combine. Let sit, tossing occasionally, at least 15 minutes and up to 1 hour.

Arrange salad on a platter and sprinkle with sea salt.
Get it delivered today!
Order now on

About
Snips is a revolutionary influencer marketing platform that allows influencers to curate, manage and monetize their social networks, while enabling brands to discover, manage, execute and accurately measure performance-driven influencer programs at scale.