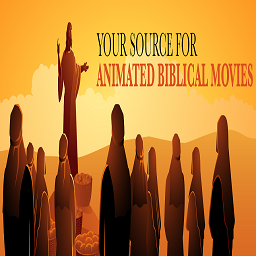 Animated Bible Stories: Twelve (12) Spies Sent Into Canaan-Old Testament
Twelve (12) Spies Sent Into Canaan.
Numbers 13:1-14:45
Moses sends twelve spies sent into Canaan to check out the land and report back to him.
This presentation contains images that were used under a Creative Commons License. Click here to see the full list of images and attributions:
link.attribute.to/cc/496683.
The original illustrations are the copyright of Sweet Publishing:
sweetpublishing.com/
and these digitally adjusted compilations of them under the copyright of Free Bible images.
freebibleimages.org/
Visit 0817Kings BLOG for more Biblical Movies and Stories:
sammiewardworld.blogspot.com/
More Collections by
Sammie
About
Snips is the first performance-based influencer marketing platform that empowers influencers with business tools to grow their audience and monetize their social networks, while enabling brands to run performance-driven influencer programs built on true measurability & scale.