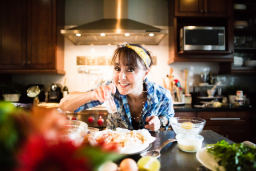 skinny girl stuffed pork chops
Slim, trim and deeeelicioius! All the flavors and fun, but none of the guilt!
More Collections by
ally
About
Snips is a revolutionary influencer marketing platform that allows influencers to curate, manage and monetize their social networks, while enabling brands to discover, manage, execute and accurately measure performance-driven influencer programs at scale.